1/9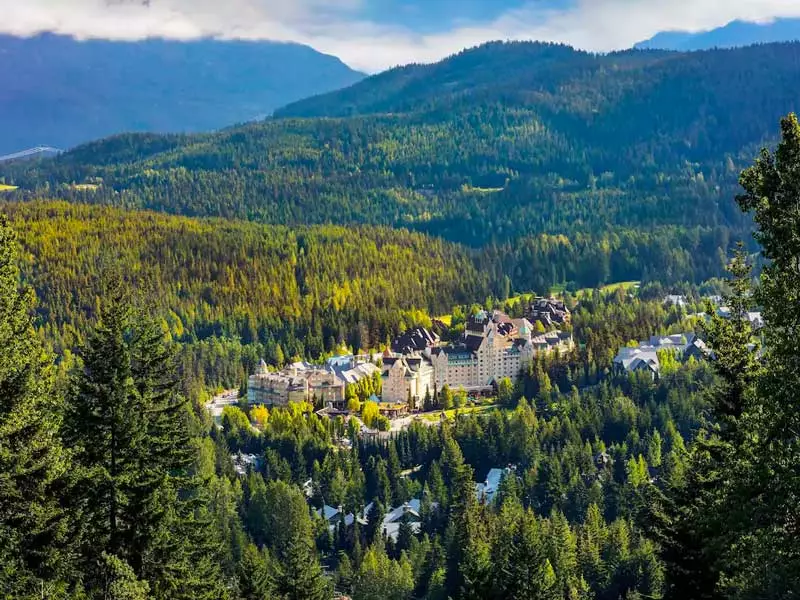 Canada Railway Hotels | Fairmont Chateau Whistler
2/9
Canada Railway Hotels | Fairmont Chateau Whistler
3/9
Canada Railway Hotels | Fairmont Chateau Whistler
4/9
Canada Railway Hotels | Fairmont Chateau Whistler
5/9
Canada Railway Hotels | Fairmont Chateau Whistler
6/9
Canada Railway Hotels | Fairmont Chateau Whistler
7/9
Canada Railway Hotels | Fairmont Chateau Whistler
8/9
Canada Railway Hotels | Fairmont Chateau Whistler
9/9
Canada Railway Hotels | Fairmont Chateau Whistler
Grand Canada Railway Hotels | Fairmont Chateau Whistler
INTRODUCTION
Nestled at the base of Blackcomb Mountain, Whistler's landmark hotel defines mountain luxury.
With access to some of North America's best ski terrain and walking trails the resort is ideal for both families and couples.
The Fairmont is an elegant hotel, with comfortable and spacious rooms, many of which are perfect for families, and overlook the mountains and the village.
The hotel has an exceptionally wide choice of restaurants and bars.
From the Wildflower which serves locally inspired food to the Grill Room whose speciality is surf and turf.
Guests can enjoy afternoon tea or one of the many beers on offer in the Mallard Lounge, or a deli style snack at Portobello.
A good winter choice is the fondue at The Chalet, and you'll often find live entertainment in one or more of the venues.
The Vida Spa and Health Club has state of the art equipment, where early risers can enjoy a swim in the outdoor heated lap pool, followed by breakfast.
The pool even has underwater music! There are indoor and outdoor whirlpools, sauna and steam rooms - all perfect for a post ski wind down.
And how about sitting in the hot tub with a cocktail surrounded by snow and mountains?
STAY
Read more
WANT TO KNOW MORE?
Arrange a call with a Canada Travel Designer and bring your vacation one step closer!
Schedule a Call