1/5
Canada Railway Hotels | Fairmont Palliser Hotel
2/5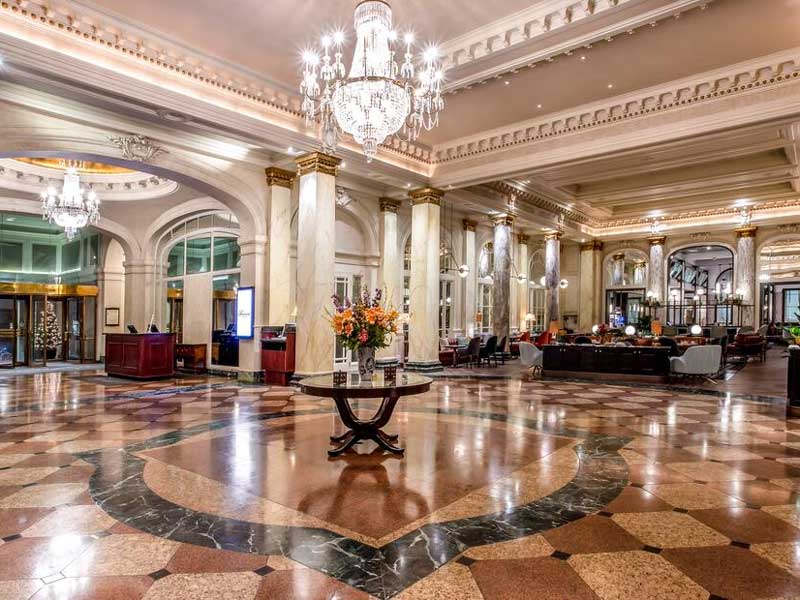 Canada Railway Hotels | Fairmont Palliser Hotel
3/5
Canada Railway Hotels | Fairmont Palliser Hotel
4/5
Canada Railway Hotels | Fairmont Palliser Hotel
5/5
Canada Railway Hotels | Fairmont Palliser Hotel
Grand Canada Railway Hotels | Fairmont Palliser Hotel
INTRODUCTION
Originally one of the iconic Canadian Pacific Railway resort hotels, The Fairmont Palliser is a historical landmark offering distinctive accommodation in elegant surroundings.
Centrally located in downtown Calgary, this hotel is conveniently situated near the city's business and financial district and is within walking distance of eclectic retail shopping, dining, arts, culture and entertainment.
Calgary's vibrant energy coupled with its western spirit makes for a metropolis of wonderful contrasts.
STAY
Read more
WANT TO KNOW MORE?
Arrange a call with a Canada Travel Designer and bring your vacation one step closer!
Schedule a Call