1/10
Jurassic Adventure in Southern Alberta Road Trip | Drumheller
2/10
Jurassic Adventure in Southern Alberta Road Trip | Banff
3/10
Jurassic Adventure in Southern Alberta Road Trip | Bow River near Banff
4/10
Jurassic Adventure in Southern Alberta Road Trip | Drumheller
5/10
Jurassic Adventure in Southern Alberta Road Trip | Drumheller
6/10
Jurassic Adventure in Southern Alberta Road Trip | Drumheller
7/10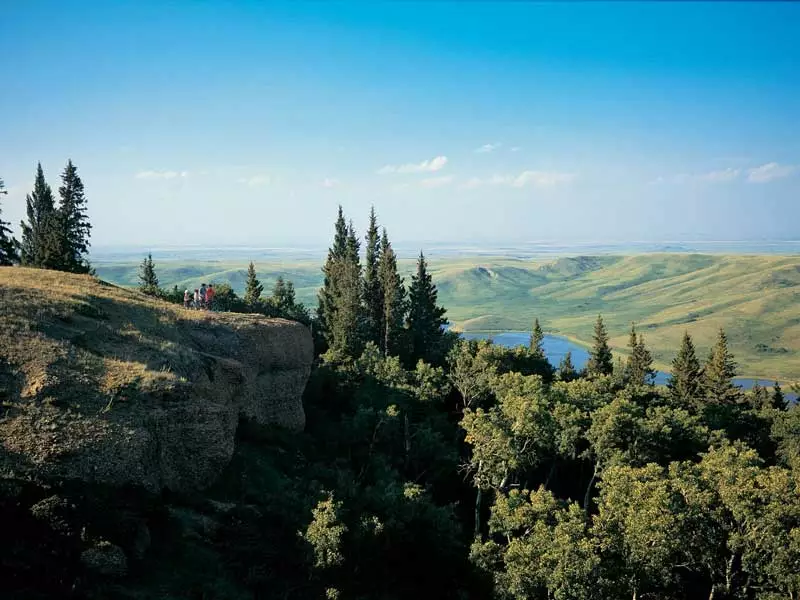 Jurassic Adventure in Southern Alberta Road Trip | Cypress Provincial Park
8/10
Jurassic Adventure in Southern Alberta Road Trip
9/10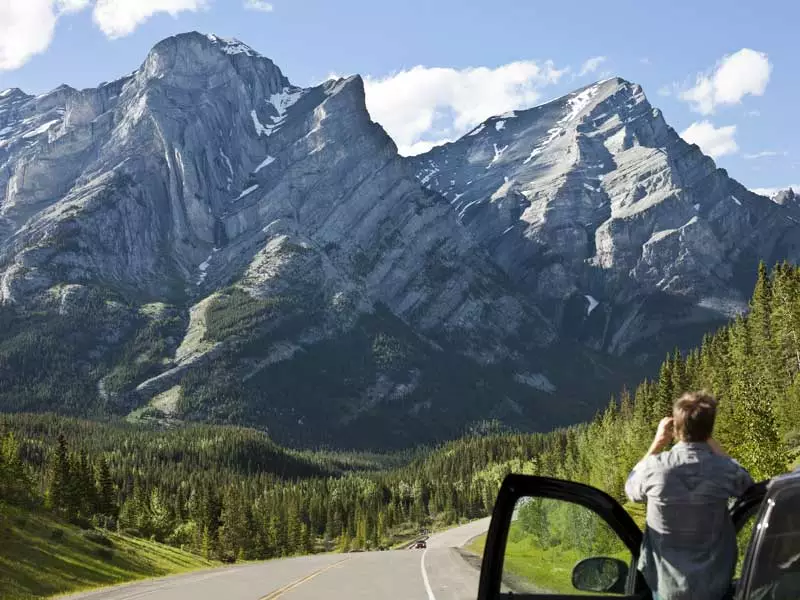 Jurassic Adventure in Southern Alberta Road Trip | Near Waterton Lakes
10/10
Jurassic Adventure in Southern Alberta Road Trip | Waterton Lakes National Park
Jurassic Adventure in Southern Alberta Road Trip
INTRODUCTION
Discover the remarkable terrain of the Canadian Badlands and combine it with the Canadian Rockies on this 9-night Southern Alberta road trip.
Dig for dinosaur bones, explore Cypress Hills Provincial Park, Waterton Lakes National Park and Head-Smashed-In Buffalo Jump, a UNESCO World Heritage Site.
Plus, take your choice of tours in Banff from sightseeing on the Banff Gondola, cruising Lake Minnewanka, paddling rivers by canoe or exploring the Bow River by horseback.
This is the perfect hands-on itinerary in Alberta's most beautiful and historical regions.
Day 1
Calgary to Banff | 115 km/72 mi
Day 2
Banff | Freedom of Choice - Choose 1 of 4 Excursions
Option 2. Lake Minnewanka Cruise
Option 3. River Explorer Canoe Tour
Option 4. Bow River Horseback Adventure
Day 3
Banff to Drumheller | 251 km/156 mi
Day 4
Drumheller to Dinosaur Provincial Park to Cypress Hills Provincial Park | 336km/208 mi
Day 5
Cypress Hills Provincial Park Exploring
Day 6
Cypress Hills Provincial Park to Writing-on-Stone Provincial Park to Lethbridge | 297 km/185 mi
Day 7
Lethbridge to Waterton Lakes National Park | 119 km/74 mi
Day 8
Waterton Lakes National Park Exploring
Day 9
Waterton Lakes National Park to Calgary | 290 km/180 mi
MAP
View map
DETAILED ITINERARY
Read more
INCLUDED
Read more
WANT TO KNOW MORE?
Arrange a call with a Canada Travel Designer and bring your vacation one step closer!
Schedule a Call
DATES & PRICING
Read more
REVIEWS
We wanted to thank Jasmine Wong and Discover Holidays Inc. for our great fly and self-drive vacation traveling to Banff, Lake Louise, Jasper, Edmonton & Drumhiller AB from July 24th to August 1st 2018. We had a great time. Good accommodation. Great venues - Banff Sulpher Mt. Gondola, Banff Hot Springs, Columbia Icefield excursion and Tyrell Museum. The weather was perfect, the scenery was breathtaking and the wildlife sightings in and around Jasper and Elk Island National Park were an extra special bonus. Thanks again for a well planned and hassle free vacation. We will look forward to future vacations with Discover Holidays.
Ross Ontario, Canada
Jurassic Adventure in Southern Alberta Road Trip
Start planning your tailor-made vacation to Canada or Alaska by contacting our travel specialists
Call 1 800 217 0973US
Monday - Friday: 8am - 5pm PST
, Saturday: 8am - 4:30pm PST
, Sunday: 11am - 5pm PST
Send an email sales@canadaroadtrip.com