Originally from Iran, Zahra moved to Vancouver in 2014 and had the privilege to call BC her home.
Being in this beautiful region gave her the opportunity to travel extensively throughout the province as well as in Alberta.
Besides Pacific Northwest, she has also been a passionate explorer to about 25 other countries, while residing in 4.
She recently did her Master's in Tourism Management in Rome, Italy.
What is your favorite place in Canada?
Vancouver Island would be my favorite place in Canada since it has everything I like from cute cabins to beautiful hiking trails and of course the surfing opportunities in Tofino.
What is your best travel memory in Canada?
I did an overnight hiking trip to Garibaldi Lake in the summer of 2020. I can say, that was one of my favorite experiences in my life. Seeing the turquoise colored Alpine Lake after 6 hours of hiking was something that I will never forget.
What one thing in Canada should you experience at least once in your life?
Since Canada is home to 60% of the worlds entire bear population, I think everyone should do a bear viewing excursion on their trip to Canada. It is a very special experience and you can do this activity in most regions.
My favorite places
Banff and Jasper National Parks boast some of the Rockies' most pristine scenery, which you ... Read more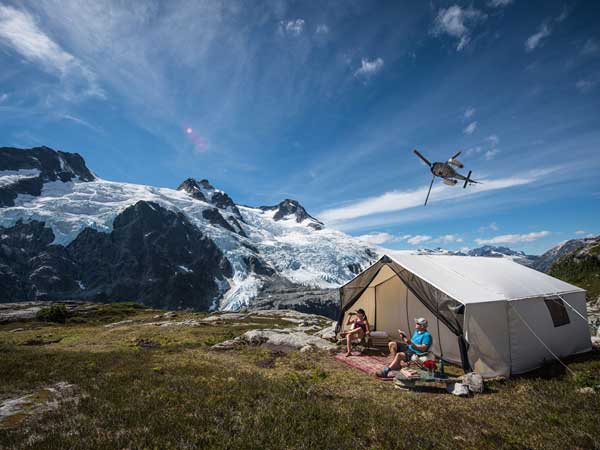 A seaplane flight over British Columbia's fragmented coastline reveals shards of forested land scattered ... Read more
My top picks
Our other travel specialists