1/9
Canadian Rockies Peaks & Okanagan Grapes Road Trip | Okanagan Valley
2/9
Canadian Rockies Peaks & Okanagan Grapes Road Trip | Whistler
3/9
Canadian Rockies Peaks & Okanagan Grapes Road Trip | Whistler Peak 2 Peaks Gondola
4/9
Canadian Rockies Peaks & Okanagan Grapes Road Trip | Joffree Lake between Whistler & Sun Peaks
5/9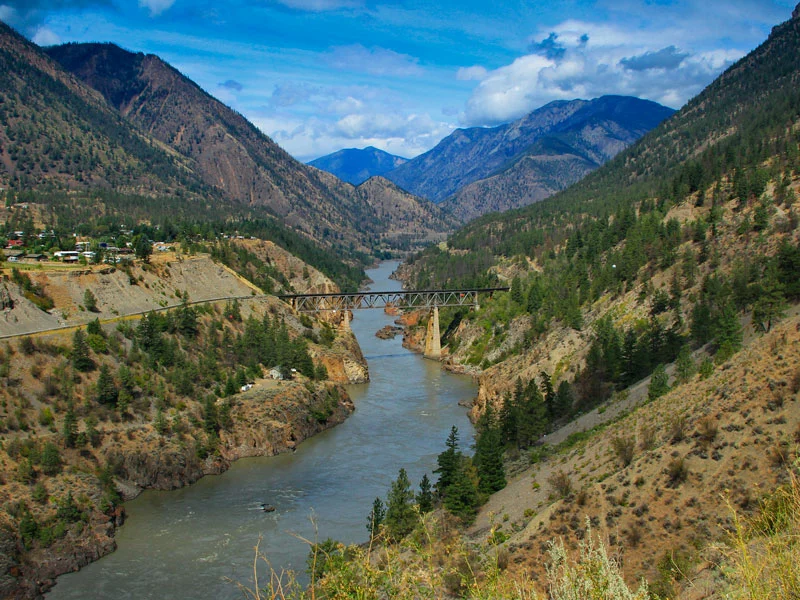 Canadian Rockies Peaks & Okanagan Grapes Road Trip | Fraser River between Whistler & Sun Peaks
6/9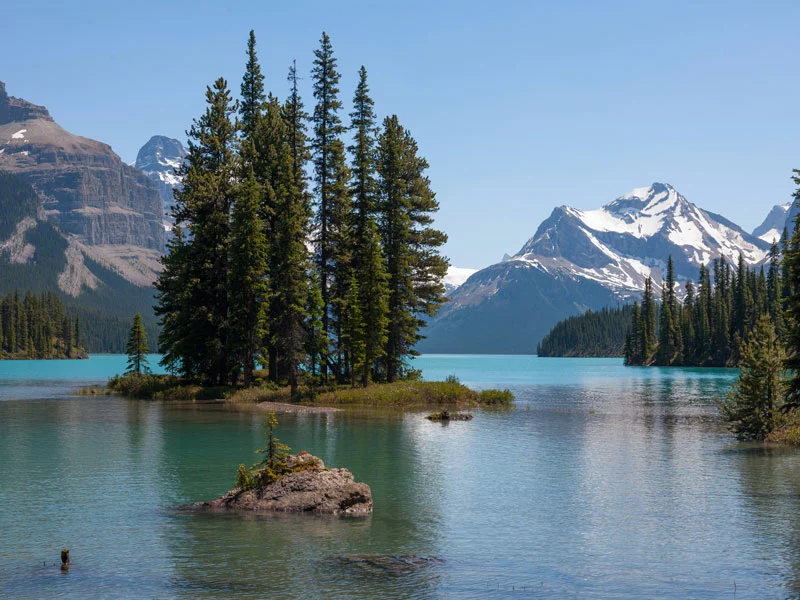 Canadian Rockies Peaks & Okanagan Grapes Road Trip | Jasper Maligne Lake
7/9
Canadian Rockies Peaks & Okanagan Grapes Road Trip | Icefield Parkway Canadian Rockies
8/9
Canadian Rockies Peaks & Okanagan Grapes Road Trip | Banff
9/9
Canadian Rockies Peaks & Okanagan Grapes Road Trip | Okanagan Valley
Canadian Rockies Peaks & Okanagan Grapes Road Trip
INTRODUCTION
Soak up stunning mountain landscapes, warm turquoise lakes, sweeping valleys and countless vineyards on this popular 10-day Western Canada road trip.
Begin your journey at the charming alpine resort town of Whistler – nestled between world-renowned Whistler and Blackcomb Mountains – then travel into the Canadian Rocky Mountains to explore the turquoise lakes, rugged peaks and glittering glaciers of its national parks.
Returning back to Vancouver through sun-kissed hills and valleys, expansive lakes, sweet orchards and world-class wineries await.
Day 1
Vancouver to Whistler | Sea to Sky Gondola
Day 2
Whistler | Freedom of Choice - Choose 1 of 4 Excursions
Option 1. Whistler Guided Lunch Tour
Option 2. River of Golden Dreams Canoe Tour
Option 3. Guided Whistler Valley Bike Tour
Option 4. Whistler Peak 2 Peak Gondola
Day 3
Whistler to Sun Peaks
Day 5
Jasper | Freedom of Choice - Choose 1 of 3 Excursions
Option 1. Maligne Lake Cruise
Option 2. Jasper River Float
Option 3. Jasper Nature Walk
Day 6
Jasper to Banff | Ice Explorer + Skywalk
Ice Explorer Ride onto the Athabasca Glacier + Glacier Skywalk
Day 7
Banff | Freedom of Choice - Choose 1 of 4 Excursions
Option 2. Lake Minnewanka Cruise
Option 3. River Explorer Canoe Tour
Option 4. Bow River Horseback Adventure
Day 10
Kelowna to Vancouver
MAP
Read more
DETAILED ITINERARY
Read more
INCLUDED
Read more
DATES & PRICING
Read more
Canadian Rockies Peaks & Okanagan Grapes Road Trip
Start planning your tailor-made vacation to Canada or Alaska by contacting our travel specialists
Call 1 800 217 0973US
Monday - Friday: 8am - 5pm PST
, Saturday: 8am - 4:30pm PST
, Sunday: 11am - 5pm PST
Send an email sales@canadaroadtrip.com