Nova Scotia - the land of endless seacoast, Alexander Keith's beer and the friendliest people in the world. It's often overlooked as a travel destination, but is increasingly on more people's radar, and you'll see why in just a second.
Our Travel Designers recently visited Nova Scotia on a quest to discover more than the must-see highlights (which really are must-see). We dug a little deeper though, and found what truly makes the destination tick and why travel lovers are swooning over Nova Scotia.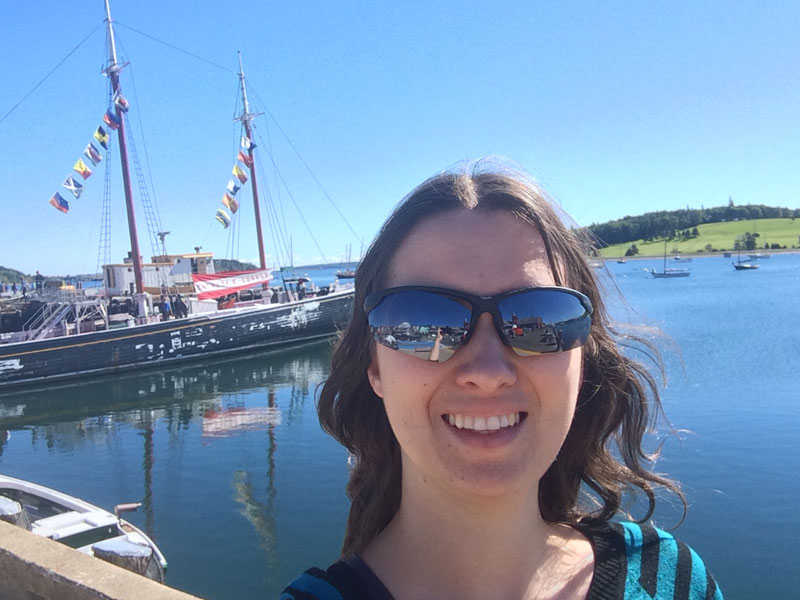 Senior Travel Designer Julia in Lunenburg, Nova Scotia
1. You'll feel like a traveller, not a tourist.
Forget sight-seeing from the sidelines, Nova Scotia offer visitors the opportunity to truly experience the destination hands on. Whether you're interacting with the warm-hearted locals or going lobster fishing with a real Nova Scotian, the province seems to welcome visitors to truly take part in the destination. Once you start exploring Nova Scotia, you won't feel like a visitor for long.
Travel Designer Tip: Allow time to get lost in the beautiful seaside town of Lunenburg , you'll love finding your way and getting to know the city's old world charm. Opt for a private walking tour with one of the city's 8th generation Lunenburg guides , you'll hear fascinating stories of the town's history. This is Travel Designer Julia's favorite city in Canada - say hi to Julia!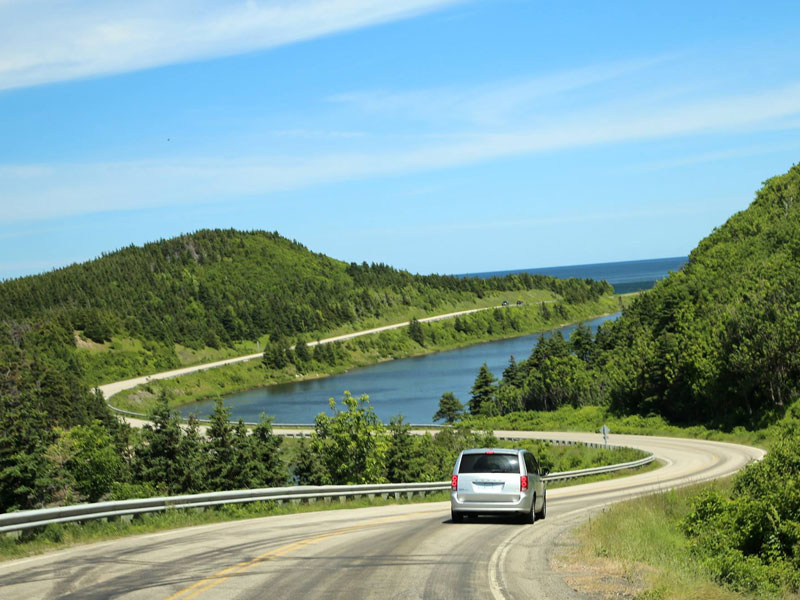 Canada by Design traveler Annette from Bucketlist Journey took this shot along the Cabot Trail.
2. You'll experience the ultimate road trip destination.
It could be because the province is almost entirely surrounded by ocean or because its home to one of the most scenic drives in the world along the Cabot Trail, which curves gently around oceanside cliffs, and seaside towns , but Nova Scotia seems to be engineered for road tripping. The pace of the province moves in time with the ocean, and the rolling landscapes offer serene views around every corner. It's not just the scenery that fuels this ultimate road trip destination, but the stops along the way; from hospitable inns and charming villages to restaurants that provide the freshest lobster you'll ever eat , the pit stops are the heart of the journey.
Travel Designer Tip: Prince Edward Island is a great addition to a self-drive tour which will allow you to get the most out of your itinerary and at your own pace.
Photo via Nova Scotia Tourism
3. Culture, culture, culture, oh and culture!
The shores of Nova Scotia have cultivated various cultures; in fact, the small province boasts four founding cultures which echo throughout the peninsula today. Along with the rich culture, come diverse activities for all ages and interests. Listen to a story from an Aboriginal leader of the Mi'kmaq people, learn Gaelic and Celtic song and dance in Cape Breton and stroll through Acadian influenced towns all in one day.
Travel Designer Tip: Looking for a unique way to learn about the local history? Try a Candlelit Graveyard Tour in Annapolis Royal or tour the Gaelic College in Cape Breton.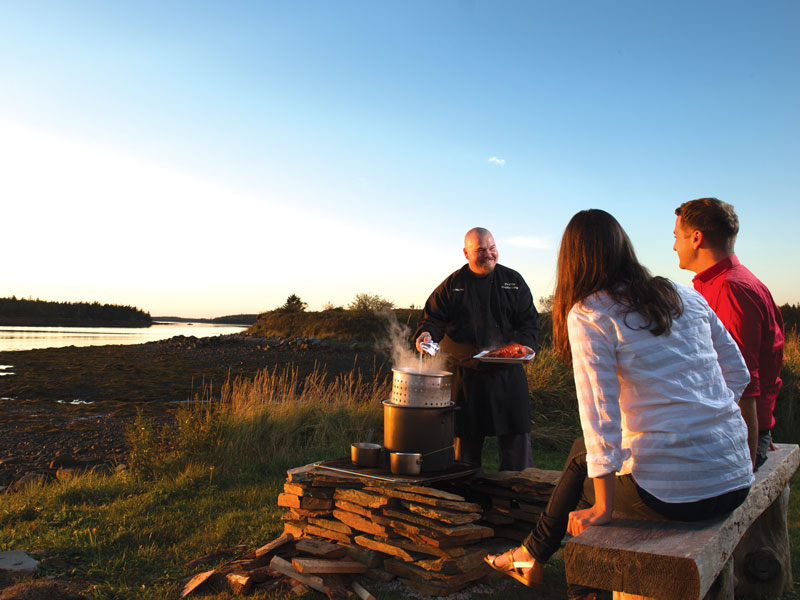 Photo via Nova Scotia Tourism
4. You won't just taste the food, you'll experience it.
In case you aren't getting the picture yet, Nova Scotia is all about authenticity; from the traditional Celtic pubs to the local farmers' markets. In addition to authentic food offerings, unique cuisine experiences can be found all over the province, from learning Alexander Keith's traditional beer making techniques in Halifax to cooking with a kilted chef on a farm in Pictou.
Travel Designer Tip: Try the Halls Harbour Lobster Pound near Wolfville for an authentic and scenic lobster experience; you'll learn about lobster fishing and get to eat fresh lobster while overlooking the Bay of Fundy.
With 7,600 km of seacoast and charming seaside towns rich in unique history, Nova Scotia begs to be explored in a relaxed pace and with all hands on deck , and don't be surprised if the locals act as guides along the way! These colorful nuances are just a few reasons we keep coming back and why you might want to consider bumping it to the top of your travel wish list.
Discover more reasons to love Nova Scotia with these popular trip ideas..
Want more travel tips and inspiration like this? Join our newsletter list here!