Why do we travel? While some may desire a simple fly and flop beach getaway, others seek to discover different cultures and learn something new through transformative experiences. Travel is about so much more than getting from point A to point B, and it's much too personal for such a broad, all-encompassing term - and so we coined ourselves a new one: Travel Beyond.
We asked our Canada travel experts to unpack what it means to Travel Beyond, and to share their personal travel stories with tips on how to have more meaningful holidays.
Take a look and let us know , what type of traveller are you?

Jules, Travel Designer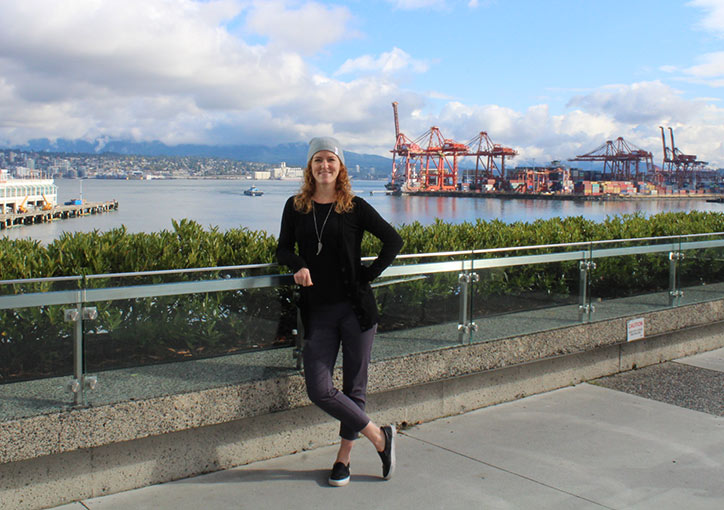 WHAT DOES TRAVELLING BEYOND MEAN TO YOU?Travelling beyond to me means not just the cookie cutter holiday you can buy off the shelf, but something a little extra. It's all about finding those personalized experiences and crafting speechless moments into an itinerary. The moments you just can't put a price-tag on.
HOW HAVE YOU HELPED YOUR CLIENTS TRAVEL BEYOND?We've all experienced the product that we get to send our customers on, which really is the key. I'll be constantly thinking of all the things I've done which blew me away, that I can add in for them. I like to try and think a little outside the box.
For example, if I know somebody likes horse-riding and they want to see the Rockies, then maybe I'm going to suggest the Cowboy Cookout, where they can horseback ride through the Rockies and experience Alberta's authentic western culture.
DESCRIBE A TIME YOU'VE TRAVELLED BEYOND?Taking the VIA Rail train and cutting through the landscape, accessing areas that air and road can't get you to. That's just absolutely incredible for me. You get to see the other side of the country, the lesser travelled path.
Sam, Travel Designer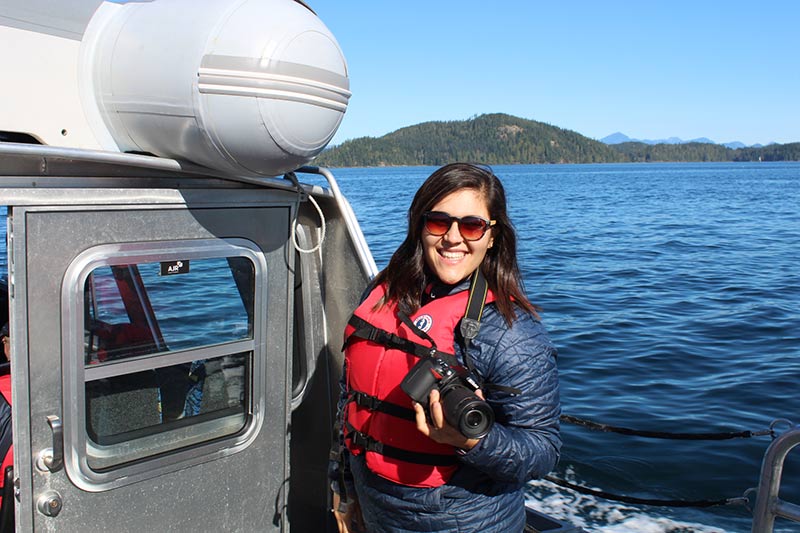 WHAT DOES TRAVELLING BEYOND MEAN TO YOU?Travel beyond means going beyond the normal experience, the photos that people walk away with all the time , everyone gets those.
But the moments you remember when you're sitting there and everything else just melts away. You're not thinking about anything else. You're entirely present. It may just be for a minute, but it's something you'll never forget.
HOW DO YOU HELP YOUR CLIENTS TRAVEL BEYOND?Anytime I'm talking with a guest I get excited thinking about something I've experienced, and that comes across in my enthusiasm in my voice or that little personal recommendation - whether that's telling a guest to bring a water bottle onto the Columbia Icefield so they can drink fresh glacial water, or offering my favourite pizza place.
I'll always try to find that beyond Trip Advisor, beyond bucket-list item , and tie in those moments that changed my trip.
DESCRIBE A TIME YOU'VE TRAVELLED BEYONDThe number one experience I think of is bear viewing at Farewell Harbour Lodge. We were waiting for a bear to show, and then all of a sudden a grizzly came around the corner and he walked across the river and walked within 10 feet of us. We were just a fly on the wall in his world, and then just like that he was gone. That's a moment I'll never forget.
Paulina, Travel Designer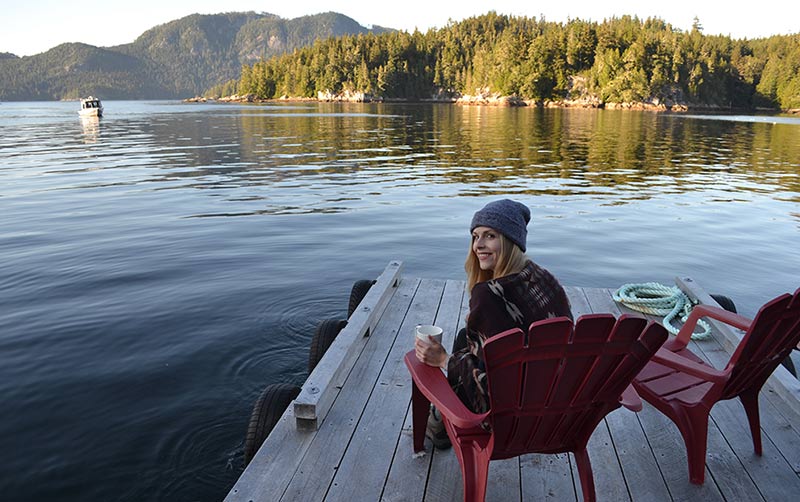 WHAT DOES TRAVELLING BEYOND MEAN TO YOU?For me, travelling beyond means that when you go somewhere that you have an element of learning. You're learning about where you're going to , you're learning about the environment, the people, and the culture of the destination.
Because we have such a beautiful country, and there's so much beautiful nature and wildlife, and so many things to experience - but there's also so many things to learn about.
HOW HAVE YOU HELPED YOUR CLIENTS TRAVEL BEYOND?We do have a lot of people where they tell me that they'd love to see a grizzly bear or that they've never seen a whale. I like to match these experiences and find them a unique wilderness lodge where they can see wildlife, but also learn in a natural setting.
The goal is to have them come back not only loving the experience, but knowing that they learned something too and made that deeper connection.
DESCRIBE A TIME YOU'VE TRAVELLED BEYONDI've felt this in the quiet moments of my travels when I have the opportunity to sit and reflect on what I've learned along the way. Whether it's sitting by the water at a remote wildlife lodge in British Columbia or looking out to the summit view aftering hiking up - I'll take a moment to soak it all in, and it's this kind of magical reflection moment.
If you plan a trip that's just go go go, then you miss out on those deeper moments that can be transformative.
Jasmine, Travel Designer
WHAT DOES TRAVELLING BEYOND MEAN TO YOU?This means accessing those unique and off the beaten track experiences in inspired destinations. The more personalized you can make the travel experience , the more once in a lifetime it will be. I'm always searching for local experiences , nothing contrived.
HOW HAVE YOU HELPED YOUR CLIENTS TRAVEL BEYOND?I help my clients Travel Beyond by offering something that they would never think of doing or couldn't find with a Google search.
Perhaps I'd suggest a helicopter day trip, arrange a private picnic in the wilderness, or offer a yoga class on a barge. It's the hidden gem experiences that elevate a trip into much more than just a holiday.
DESCRIBE A TIME YOU'VE TRAVELLED BEYONDMy time in Nova Scotia was beyond any regular trip. As a destination, Nova Scotia offers authentic and hands-on opportunities to engage with the local culture - like traditional quilt making and Gaelic song and dance workshops. And many of the guides have lived there for 8 generations or more, so taking a walking tour with them through Lunenburg, I could really feel this personal connection to the history of the area and the people.
I have to mention my experience at Nimmo Bay Wilderness Resort as well. I had the chance to heli-hike, swim, kayak, fish, see wildlife and all in such a pristine and remote setting of British Columbia. It was a once in a lifetime, magical experience.
Karen, Travel Designer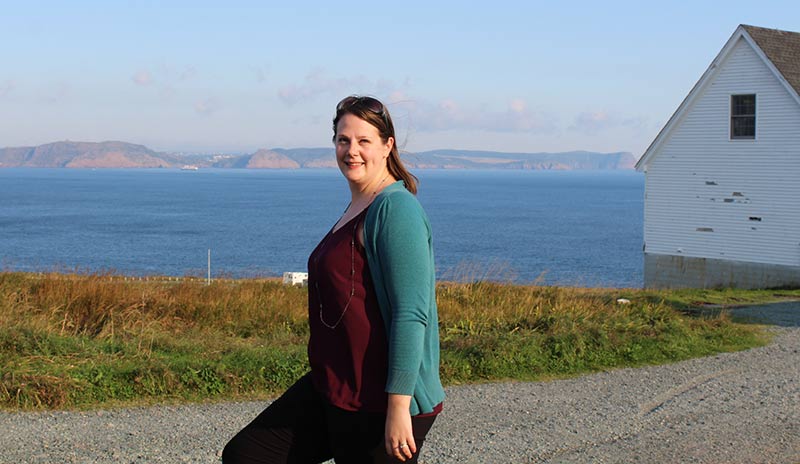 WHAT DOES TRAVELLING BEYOND MEAN TO YOU?It means exploring somewhere new. It means trying new things, getting out of your comfort zone and experiencing something you wouldn't normally.
This can also mean trying a lesser known destination and getting to explore like a local instead of competing with tourists for the same photo. Meeting the people in a destination is also important to me , having the opportunity to learn from a local, that's huge.
HOW HAVE YOU HELPED YOUR CLIENTS TRAVEL BEYOND?Being able to connect with my clients by offering advice based on my experiences makes all the difference. I can let them know which areas that are worth staying for two or three nights and what areas don't require as much time in. I can also offer the lesser known destinations that they might not have considered - such as adding the Badlands and Southern Alberta onto their Rockies trip.
DESCRIBE A TIME YOU'VE TRAVELLED BEYONDMy trip to Newfoundland. It really stole my heart because I had so many chances to meet the people and really get to know the destination (which is a huge one, honestly , you can split this into 2 or even three trips).
Specifically, Fogo Island Inn was a highlight for me. We got to experience a traditional 'boil up' and shed party with the locals and then stay in the incredible Inn situated on stilts over the Atlantic, while enjoying world-class dining and warm Newfie hospitality.
Clayoquot Wilderness Resort also stands out as a Travel Beyond experience. Sleeping in luxury canvas style tents while listening to the water nearby after a day of horseback riding, fishing, and island exploring , what a fulfilling experience from the moment you arrive to the moment you (reluctantly) have to depart.
Ready to travel beyond? Contact our team for questions and reservations.