1/6
Canada Railway Hotels | Fairmont Le Chateau Frontenac Hotel
2/6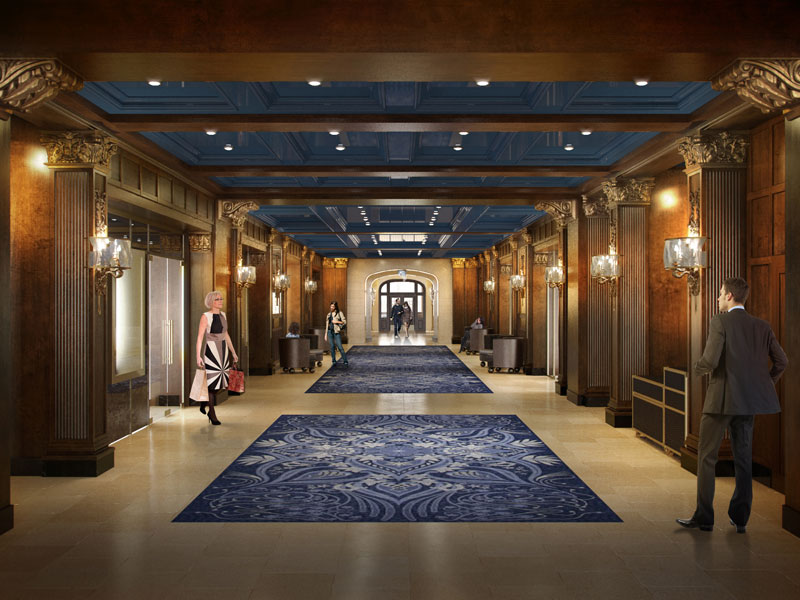 Canada Railway Hotels | Fairmont Le Chateau Frontenac Hotel
3/6
Canada Railway Hotels | Fairmont Le Chateau Frontenac Hotel
4/6
Canada Railway Hotels | Fairmont Le Chateau Frontenac Hotel
5/6
Canada Railway Hotels | Fairmont Le Chateau Frontenac Hotel
6/6
Canada Railway Hotels | Fairmont Le Chateau Frontenac Hotel
Grand Canada Railway Hotels | Fairmont Le Chateau Frontenac Hotel
INTRODUCTION
This iconic fairytale castle with 613 luxurious rooms is located on the top of the Cap Diamant Cliffs, in the heart of the old walled city overlooking the St.
Lawrence River.
A mainstay of the Quebec City skyline, ever room features views over this spectacular old-world city or views of the river as it winds its way through the area.
Centrally located, the hotel is within an easy walking distance of the city's key attractions, numerous shops and top quality restaurants and cafés.
With a wide range of facilities on hand, guests will have no shortage of things to do to unwind after a day on the town.
Whether you would like to keep fit in the well-equipped fitness room or swim, or unwind in the sauna or hot tub, or if you're just looking for something a little different in the on site hair salon, you will find something to keep busy.
A selection of restaurants, coffee shops and bars are available and regardless of what you find yourself craving, the hotel should be able to cater to your needs.
WANT TO KNOW MORE?
Arrange a call with a Canada Travel Designer and bring your vacation one step closer!
Schedule a Call