Sarah grew up in the Canadian Rockies but spent most summers on the west coast where her family operated a fishing lodge.
Meeting adventurous guests from all over the world inspired her to search out her own unique collection of experiences and she is happiest when sharing new discoveries of festivals, food and fun with other enthusiastic travelers.
Sarah fell in love with Vancouver as a child when she visited during Expo '86 and has now called the city home for over two decades.
During this time she's had some very fun jobs, including working with astronauts and playing with whales.
What is your favorite place in Canada?
I have a deep love for Tofino on Vancouver Island. I've been lucky enough to live, work and vacation there for more than 40 years and I've seen it grow and evolve from a casual hippie hideaway to one of the world's most desirable destinations. Many things may have changed, but walking across never-ending beaches surrounded by untamed wilderness, it always feels as though time is standing still.
What is your best travel memory in Canada?
About an hour from Tofino and only accessible by boat, the floating homestead of Freedom Cove is one of the most unique places I've ever been. Originally built from floating debris, this "art project" has evolved over time into a self-sustaining space with modern conveniences like an abundant garden and greenhouse, art studios, a yoga space and even a floating beach with fine white sand. I loved the glass floor in the living room where curious seals and sea lions pop in. With advance notice and a little planning, Wayne and Catherine welcome visitors to this true oasis on earth (their chihuahuas, not so much).
What one thing in Canada should you experience at least once in your life?
The Rockies are an incredible part of Canada and the Icefields Parkway between Jasper and Lake Louise is one of the most spectacular roadways on earth. Stunning views of the mountains and glaciers appear around every corner and the corridor is a known area for wildlife spotting. A helicopter tour is an easy add-on to this already amazing route and a unique way to immerse yourself in the mountains by both land and air.
My top picks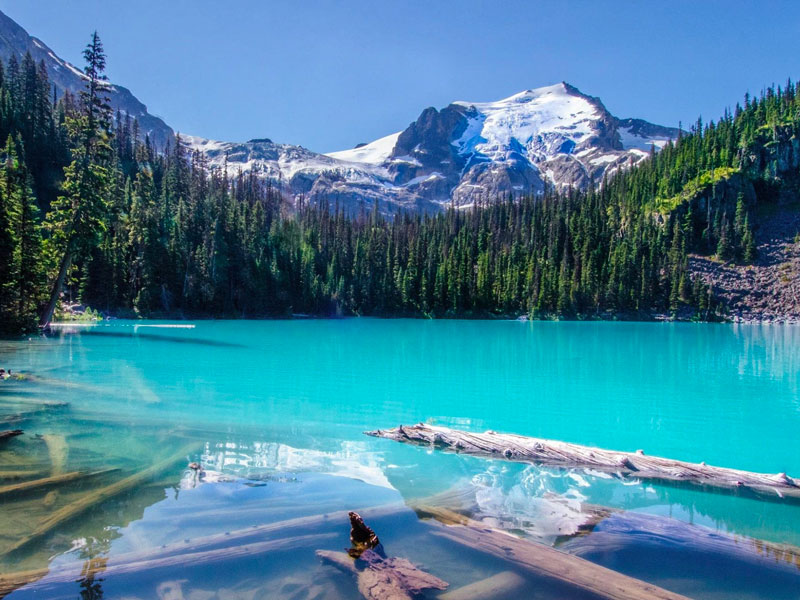 Our other travel specialists